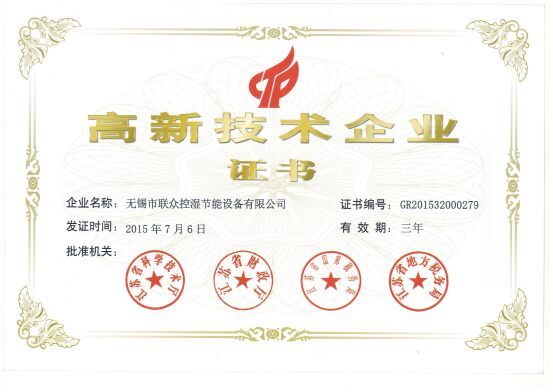 Wuxi Lianzhong Humidifier & Energy Saving Equipment Co., Ltd., founded in February 2004, located in Outang, Huishan District, Wuxi City, is a scientific and technological Chinese-foreign cooperative enterprise dedicated to the application of air adsorption and separation technology to air treatment equipment for long term. Since its foundation, in addition to actively developing core technology and applying for many national patents, the company has also cooperated with advanced enterprises in the same industry in Europe, the United States and Japan to introduce, digest and absorb many new world-leading technologies. The company mainly develops and produces non-standard air treatment equipment such as rotary wheel dehumidification unit, heat pump dehumidification unit, air-air heat exchange and recovery unit, evaporative cooling air conditioning unit and organic waste gas purification treatment unit.
Lianzhong can not only tailor all kinds of air treatment equipment according to customers' requirements, but also can carry out precise engineering design, manufacture and construction. The air treatment equipment produced by Lianzhong complies with various environmental protection laws and regulations and is economical, cost-effective and efficient. Lianzhong always makes great efforts to energy saving and emission reduction in industrial production and the earth's ecological protection. Lianzhong's customer base includes well-known domestic and foreign semiconductor manufacturers, lithium battery manufacturers, TFT/LED factories, pharmaceutical factories, food product factories, chemical factories, shipyards, tire factories, glass factories, air conditioner factories, power plants, iron and steel factories, automobile factories etc. Up to now, Lianzhong has over ten thousands of domestic and foreign users.

With the continuous expansion of production scale and the fine division of industrialization, in October 2011, the 10000m2 industrial factory building and 3000m2 office building were newly built at No. 8, Chating Road, Industrial Zone, Wanshi, Yixing, Jiangsu, with the investment of 50 million yuan for the first phase, covering an area of 25 mu. Jiangsu Lianzhong Liansheng Air Conditioner Equipment Co., Ltd. was incorporated.
Through summarizing of years of development experience and many investigations, the team decision-making level determines that Jiangsu Lianzhong Liansheng Air Conditioner Equipment Co., Ltd. mainly develops and produces large-scale energy-saving and environmental protection equipment, such as evaporative cooling air-conditioning units, evaporative cooling water chilling units, evaporative condensers, closed cooling towers, while Wuxi Lianzhong Humidifier & Energy Saving Equipment Co., Ltd. continues to develop and produce rotary wheel dehumidification units, heat pump dehumidification units, air-air heat exchangers and NMP organic waste gas purification treatment units in lithium battery industry........